Small Moving Companies vs. Large Van Lines
Choosing between Small Movers or Moving Giants
When it comes to moving, many individuals are faced with a myriad of questions. These confusing and often overwhelming questions make moving tough and stressful.
One of the most important questions anyone who needs to move needs an answer to is – Which moving company is the best one for the job?
Unfortunately, there is no easy answer to this question but we can definitely help you narrow your choice. With so many moving companies out there, how do you find the ideal moving company?
In this article, we want to present you with facts you surely want to know about the types of moving companies. Do you go for a big name or national brand or a small and independent moving company?
Surely, there are pros and cons when it comes to choosing a huge van line or a local moving company. By knowing what these are and comparing to your moving needs and budget, it will be easier for you to select the right mover.
Below we have taken the time to list down the qualities of large van lines and small movers.
At the end of your read, you will be in a better position to decide the right moving company for your move.
The Different Types of Moving Companies to Choose From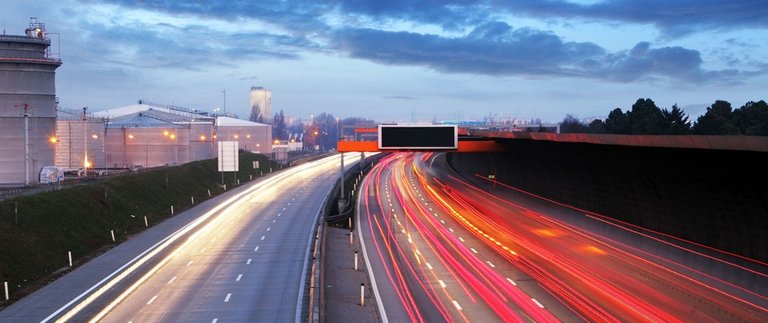 Choose a moving company qualified and equipped for your kind of move
The moving industry is highly competitive. The period from June 15 to September 15 is the busiest time for moving companies as students and families move with the beginning and end of the school year. Summertime is also peak time for military and corporate relocation.
When searching for a moving company, an individual is faced with the following options:
Local Movers
Local movers specialize in local moving services for residential or office moving. They offer services such as moving truck with 2 or 3 movers, as needed. They also offer extra services such as packing services. Small local moving companies usually focus on small moving services for students, apartments, and condos, and senior moves.
Full service movers
Not all local movers are the same. There are bigger moving companies that offer full service moving for local or long distance moves. These companies have bigger resources and staff and have the necessary permits for doing interstate moves.
Full service movers offer the same basic services such as moving truck and movers, packing supplies, and packing services. They may also have white glove services which mean they take charge of every aspect of a move, including cleaning and garbage disposal.
Full service movers also offer the convenience of storage services. Customers who would require safe storage of their household goods before transport to a new location can rent personal storage spaces that have 24/7 security and climate control.
Franchisees
There are also moving companies that carry a franchise but are independently operated. The set-up is very similar to eating at a McDonald's; you get the same rates and services no matter which location you choose.
Van Lines
When you see a moving company name that says van line, it means two things. It is a national brand that can do long distance and even international moves and offers full moving services. These van lines have "agents" which are usually local moving companies that are assigned a moving job that falls under their jurisdiction.
When you book Van Lines your move is delegated to one of their agents in your area. If it is a long distance or interstate move or cross border move, the relocation may be completed by 2 or more agents.
While you are dealing directly with the van line company, the actual move is conducted by one or more of their agents carrying their brand.
Van Lines generally require their agents to own their fleet of trucks and have trained movers full time. They conduct agent certifications to ensure their representatives adhere to company standards and practices.
The Perks of Moving with Small or Local Movers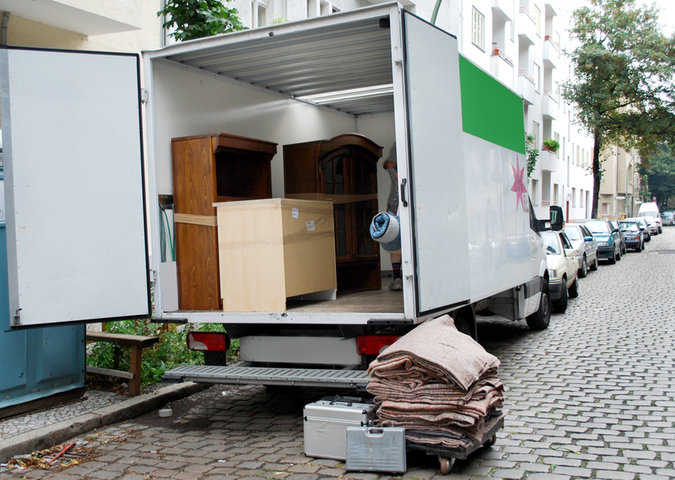 Local moving companies offer various moving services that are personalized and affordable
Imagine eating at a quaint, local restaurant where the staff know most of their regulars and offer the same type of menu day in and day out. It's probably not very imaginative, but solid and dependable, and definitely affordable.
Compare that to eating at a classier joint where the staff are more impersonal and the choices in the menu much wider and more expensive. They have nicer furniture, nicer set-up, and a name many people have heard of. But it could also be difficult to get personal attention.
This scenario is a lot similar to working with a small, local mover. They have been operating as a moving provider in their area for decades. They have done the same type of move hundreds of times and know the area like the back of their hand. They don't usually have fancy uniformed staff or high-tech tracking equipment but they get the job done in a satisfactory way if your moving needs are simple and your destination is a few miles away.
What they boast of is solid experience and affordable rates. Because of their smaller operations, they can also be more flexible in pricing and customer requests. Their services are also more personalized.
When you work with a local mover, you most probably will be communicating directly with the business owner. This means you get information directly and quickly compared to speaking with a customer service rep from a large national brand.
This also means you deal only with one person for your move and avoid being passed around when you have questions.
The only drawback to local moving companies is their limited resources. If you are making a cross country move, you may need to hire a national moving company.
Other benefits of working with a small and local moving company also include:
shorter notice
flexible rates
personal attention
Smaller companies understand the importance of referrals and will do their utmost to deliver quality services to promote their business.
Whichever type of moving company you decide to hire, it cannot be overemphasized that you need to do your research on any moving company you choose. Regardless if it is a local or a national brand, get to know the mover you want to work with.
How Large Van Lines Deliver Moving Services
Intrastate, Interstate, and International Moving
You obtain a moving quote from a Van Line and get surprised to see the name of another moving company in smaller print. What does this mean and how does it affect your move?
The smaller company name is a van line agent working for the big national brand you contacted for your move. If your move is in the same province, the van line agent will move your shipment. For this intrastate move, the moving truck and the movers may be wearing the logo of the van line but all the paperwork is in the name of the small moving company. In general, national van lines do not do intrastate moves and let their agents undertake the move.